For more info mail Brit Heuts at: bluebaybeachvillas@gmail.com or send a Whats app to 5999 562 1152
Direct bookings have the Lowest available price guarantee! (minimum stay of 5 nights.)
Car rental special: "Drive for free" with a 270km long-range EV Nissan! Blue Bay Beach villas offer exclusively electrical vehicles for rent! Reduce your CO2 footprint while and holiday and skip the lines at the gas station… But the best is: "You drive for free!" Please go to our "Car-rental" page for details.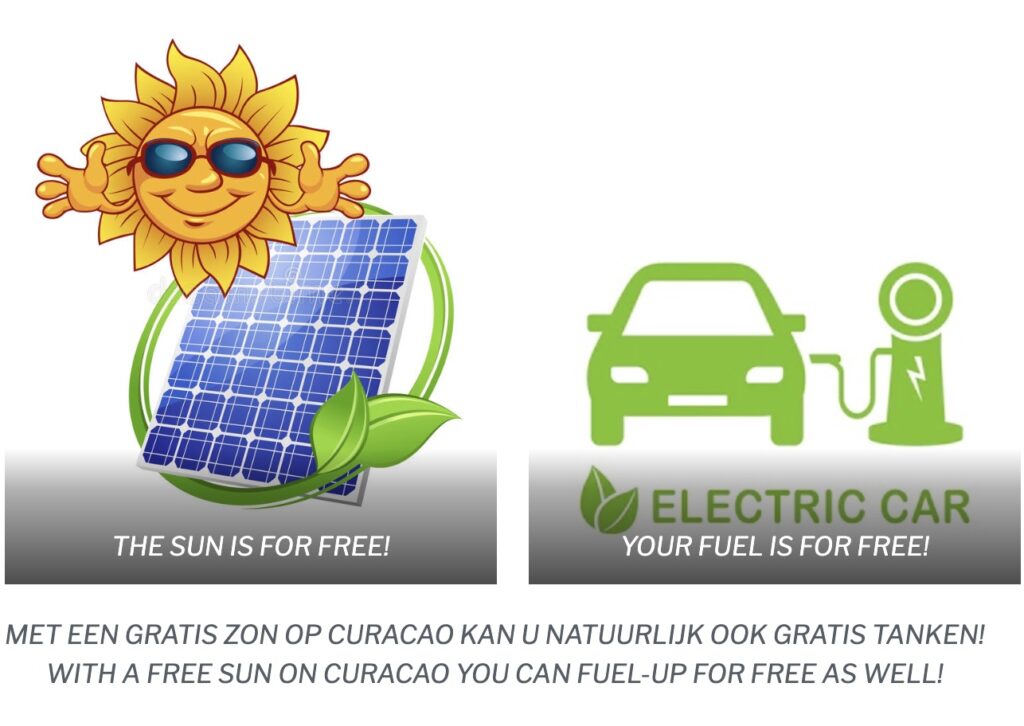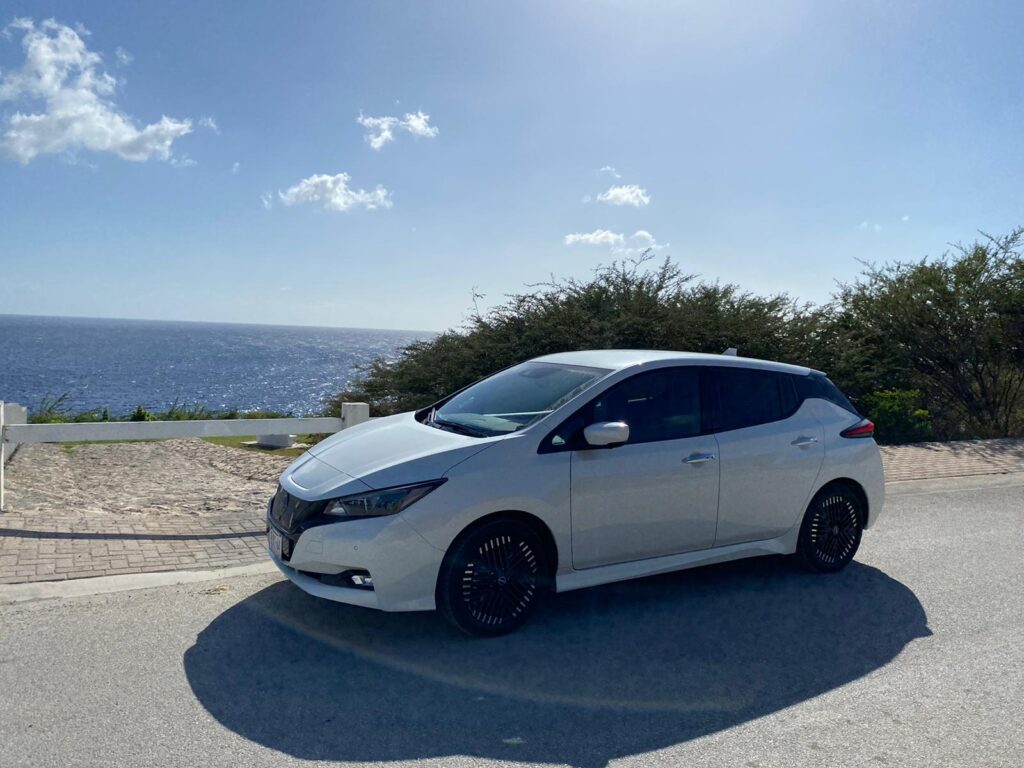 Our cancelation policy: In case Curaçao does not allow general entrance to tourists, Your country of residence does not allow residents to go to Curaçao or if all airlines no longer service Curaçao we will give you a full refund. In all other cases please consult your travel insurance.
…………………………..
Blue Bay Beach Villas & Apartments:
The Blue Bay Beach Villas and Apartments are located within the exclusive Blue Bay Golf and Beach Resort. The Villas are only steps away from the beach and all have access to the community pools! The Villas and apartments have an amazing view of the ocean, the tropical garden, the flamingo lake, and the golf course! The Villas and Apartments catch a great breeze due to their elevation, also prohibiting crawling insects and other local animals from entering your veranda. Only the hummingbirds will cross your veranda for some fruits…
Guests have full access to all Blue Bay facilities including the beach with sunbeds, pools, restaurants, bars, golf, diving, gym, tennis court, and the kids club.
Fighting Mosquitoes:
We fight Mosquitoes 🦟 so you can relax at ease on your patio! All villas are equipped with the Biogents mosquito trap. No poison is used to protect the environment!
Brit Heuts Bluebay Golf and Beach Resort in Curacao Caribbean is a resort for holiday the perfect ocean encounter close to the beach and bayside hotel. beach resort in curacao the Caribbean. diving is great to scuba dive and to see the cristal clear water and the tropical fish. The ABC Island in the Caribbean are part of The Netherlands and Aruba and Bonaire are part of it as well. The lodges and the hill, also triple tree are accommodations in Blue Bay Curacao close to Willemstad in Curacao also called the antills en de antillen waar we chillen as well as the Garden and the ocean and the shore, are all close by the restaurant azzuro and the landhuis Blauw are within the golf resort The hotel is good as well as the villas and the apartments and the hotel rooms. you come for your holiday and vakantie. je vliegt met KLM of TUI of met American Airlines naar de antillen. Blue Bay is dicht bij Piscadera maar ook mambo beach en livingstone en Moreno resort. Golfen doe je in dit golf resort. Boeken kan met Airbnb en Micasu of met Booking.com of hotels.com zelfs bij vbro.com of bij tripadvisor zit je goed op de antillen curacao www.bluebaybeachvilla.com zijn wij! www.bluebay-realestate.com www.bluebay-curacao.com Curacao Aruba en Bonaire Bluebay Golf and Beach Resort in Curacao Caribbean is a resort for holiday the perfect ocean encounter close to the beach and bayside hotel. beach resort in curacao the Caribbean. diving is great to scuba dive and to see the cristal clear water and the tropical fish. The ABC Island in the Caribbean are part of The Netherlands and Aruba and Bonaire are part of it as well. The lodges and the hill, also triple tree are accommodations in Blue Bay Curacao close to Willemstad in Curacao also called the antills en de antillen waar we chillen as well as the Garden and the ocean and the shore, are all close by the restaurant azzuro and the landhuis Blauw are within the golf resort The hotel is good as well as the villas and the apartments and the hotel rooms. you come for your holiday and vakantie. je vliegt met KLM of TUI of met American Airlines naar de antillen. Brit Heuts Blue Bay is dicht bij Piscadera maar ook mambo beach en livingstone en Moreno resort. Golfen doe je in dit golf resort. Boeken kan met Airbnb en Micasu of met Booking.com of hotels.com zelfs bij vbro.com of bij tripadvisor zit je goed op de antillen curacao www.bluebaybeachvilla.com zijn wij! www.bluebay-realestate.com www.bluebay-curacao.com Curacao Aruba en BonaireBluebay Golf and Beach Resort in Curacao Caribbean is a resort for holiday the perfect ocean encounter close to the beach and bayside hotel. beach resort in curacao the Caribbean. diving is great to scuba dive and to see the cristal clear water and the tropical fish. The ABC Island in the Caribbean are part of The Netherlands and Aruba and Bonaire are part of it as well. The lodges and the hill, also triple tree are accommodations in Blue Bay Curacao close to Willemstad in Curacao also called the antills en de antillen waar we chillen as well as the Garden and the ocean and the shore, are all close by the restaurant azzuro and the landhuis Blauw are within the golf resort The hotel is good as well as the villas and the apartments and the hotel rooms. you come for your holiday and vakantie. je vliegt met KLM of TUI of met American Airlines naar de antillen. Blue Bay is dicht bij Piscadera maar ook mambo beach en livingstone en Moreno resort. Golfen doe je in dit golf resort. Boeken kan met Airbnb en Micasu of met Booking.com of hotels.com zelfs bij vbro.com of bij tripadvisor zit je goed op de antillen curacao www.bluebaybeachvilla.com zijn wij! www.bluebay-realestate.com www.bluebay-curacao.com Curacao Aruba en BonaireBluebay Golf and Beach Resort in Curacao Caribbean is a resort for holiday the perfect ocean encounter close to the beach and bayside hotel. beach resort in curacao the Caribbean. diving is great to scuba dive and to see the cristal clear water and the tropical fish. The ABC Island in the Caribbean are part of The Netherlands and Aruba and Bonaire are part of it as well. The lodges and the hill, also triple tree are accommodations in Blue Bay Curacao close to Willemstad in Curacao also called the antills en de antillen waar we chillen as well as the Garden and the ocean and the shore, are all close by the restaurant azzuro and the landhuis Blauw are within the golf resort The hotel is good as well as the villas and the apartments and the hotel rooms. you come for your holiday and vakantie. Brit Heuts je vliegt met KLM of TUI of met American Airlines naar de antillen. Blue Bay is dicht bij Piscadera maar ook mambo beach en livingstone en Moreno resort. Golfen doe je in dit golf resort. Boeken kan met Airbnb en Micasu of met Booking.com of hotels.com zelfs bij vbro.com of bij tripadvisor zit je goed op de antillen curacao www.bluebaybeachvilla.com zijn wij! www.bluebay-realestate.com www.bluebay-curacao.com Curacao Aruba en Bonaire. Bluebay golf and beach resort and Bluebay realty zowel als de villa bluebay villa en blue bay villa zitten in Blue bay plantage blauw. Blauwbaai ook wel Blauw baai is het zelfde als Bluebay golf and beach resort of de village in bluebay curacao. The village of wel de blue bay beach villa of villa's zijn onderdeel van bluebay. Je kan de villas en apartementen of villa boeken. Book now! de village in bluebay heeft villa's ook wel villa of villas dit is allemaal op Bluebay golf and beach resort. waar je ook kan duiken ofwel "blue bay dive" of "blue bay real estate "www.bluebay-realestate.com" of "bluebay-realestate" "Blue Bay Curaçao Golf & Beach Resort, Apartments and Villas" of "Blue Bay Curaçao Golf & Beach Resort" en dan "Apartments and Villas" Bluebay Village Village en "bluebayvillage" "Blue bay village" "bluebay village" Blue-bay-village. Brit Heuts